Our attorneys have a proven track record of success
See More
in excess of
$

200,000,000
Settlement for clients in litigation arising out of an anti-diabetic medication
At Preuss | Foster, we have two fundamental goals …
01The first is to help you rebuild your life. If you were injured or are grieving the death of a loved one, it can completely shatter your life. You may not be able to work, you will experience stress, medical bills will accumulate, and insurance companies will call you and send you mountains of paperwork. The insurance company will be trying to get you to state something against your interest so that they can escape responsibility. We know that when someone suffers a serious injury, it has a rippling effect on all areas of that individual's life. Your marriage is affected. Your employment is affected. Your ability to enjoy your daily life is affected. You are suffering because someone else did the wrong thing, with minimal regard to how their actions may affect innocent people.
When we work together to rebuild your life, we focus on getting you both the medical care and financial compensation that you need.
02Our second fundamental goal is to work with you to change the system. That has been a hallmark of Preuss | Foster since day one. Our clients do not only want to rebuild their lives. They want us to tirelessly advocate and send a message to the insurance companies and large businesses that certain conduct is not acceptable. We want to be the voice for our clients and force the wrongdoers to make changes so that another family will never have to experience the same loss and pain. As your lawyers, we will force companies and industries to change their practices, so other people do not have to go through what you did. When you bring a lawsuit and expose the wrongdoer, you are not only helping your family, but you are serving the community. You, standing up for your rights does not only guarantee you a form of justice, but it will have a lasting effect within our community.
Our Approach
Preuss | Foster cares about you.
Don't hesitate to let us navigate your legal needs.
Our Practice Areas
We will fight for you with no fees accepted until you recover.
Better Community Law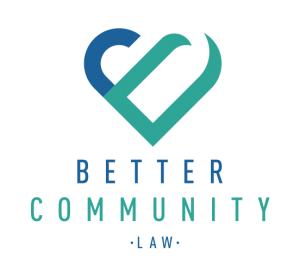 Through Better Community Law, we partner with our clients to not only obtain a monetary recovery on their behalf, but to service the community based on their interests. By providing client-specific community service, we hope to help protect others from suffering the same losses endured by our clients.
See More